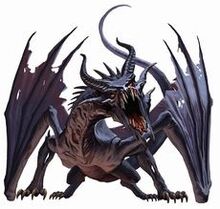 While other dragons hoard items for their great value or shining brilliance, crypt dragons are far more interested in items of great magic or fate. These powerful artifacts have been known to carry dreadful curses and, being disturbed or even used by the Crypt Dragons, terrorize settlements near the tombs and graveyards where these beasts build their hoards.
Ad blocker interference detected!
Wikia is a free-to-use site that makes money from advertising. We have a modified experience for viewers using ad blockers

Wikia is not accessible if you've made further modifications. Remove the custom ad blocker rule(s) and the page will load as expected.